No.068
Something to wash your hands with.
Having a go on cold-process soap making, so took a class last Saturday with a colleague. It's easy-peasy if we have the equipments all ready in place. Stirring the mixture of these by hand was
hectic
though.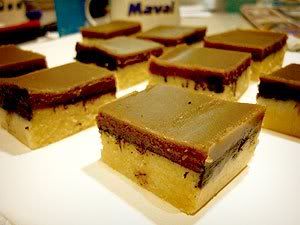 There's honey for the bottom layer, and coco powder for the top - it smells like a very diluted chocolate for now. Here's hoping these will turn out fine after 4-5 weeks.
Tags:random