No.067
DW7's Sima Shi & DMC3's Vergil
What's the similarities between these two?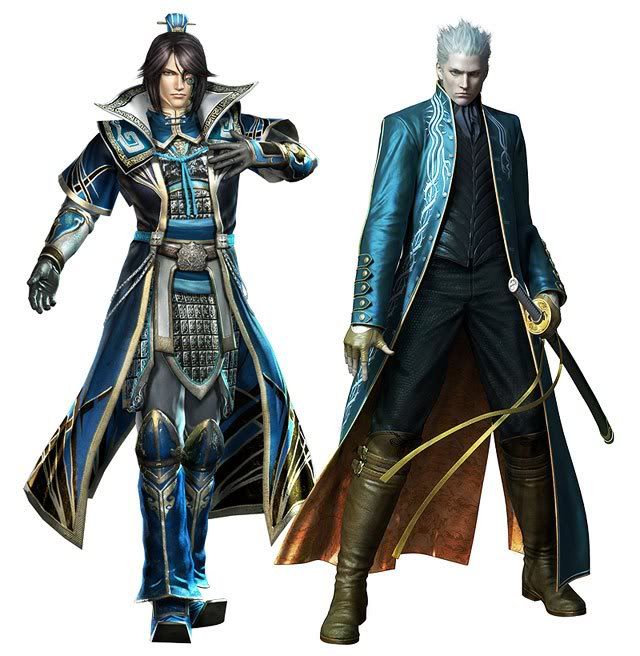 • Their cool, intelligently ambitious, yet elegantly composed persona
(damn, there's no such man in reality, wake up woman!)
• Both wield light swords
(not sure if I categorise that right, hah)
a rapier & a katana.
• Has a brother with opposite personality.
• And also a distinguished father.
• Both clad in mainly cyan.
duhh
These are just a quick observance;
Sima Shi
quickly reminded me of
Vergil
as I first saw his design. But gone are the days I could be obsessed over a virtual character like a nerd - I still do, but not as much that it could inspire me to draw them in a happy way. Sigh. And that's a sad thing I missed.

W-What am I sayin'..? Naawwww...
Tags:games